PENTARCHIA DIABOLI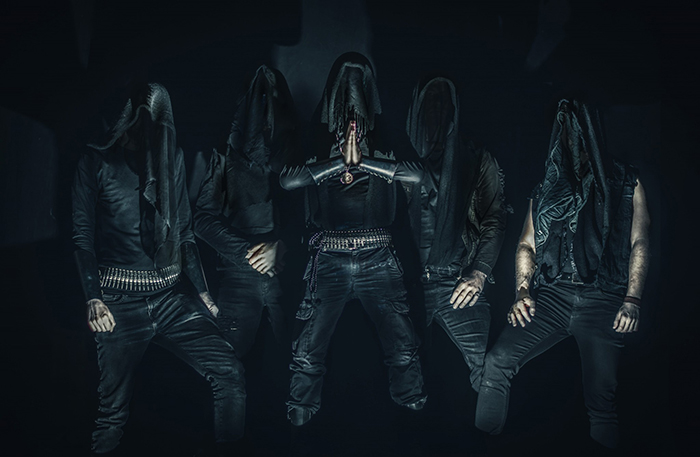 © Elster

Band History
The Band was formed in October 2013 by Viator Noctis, Ryu, Koshmar and Nár in Aachen, Germany. Four individuals with different opinions and backgrounds found together with the idea that unified them all: To create music that not only touches the inner daemons, but also tries to embrace all the furor that surrounds us in our life. The result is a mix of harsh and raw Black Metal with melodical outbreaks that defines the tune of Ius Talionis.
The first rehearsals started and the first song began to shape it's form. In the beginning of 2014, Eremos found his way into the band, completing the line up. The creative process proceeded and four different songs began to manifest themselves. On 22nd March the first song "Im Angesicht des Todes" (translation: In the face of death) was published and was well received. Until summer the songs were finished, and the recording of the first demo "Eleutheromania" began in their own rehearsal room.
The title means an obsession or desire for freedom, a path to self-illumination through breaking the shackles of our society and also our mind through different means, like Lucifer, the fallen Morning Star or Prometheus did before. The demo was released on 6th September 2014 on the first gig of the Band in Aachen, Germany.

After a number of concerts the band withdrew from the public to work on new songs. It was in this time when Nár and the band decided to part ways. Ryu took over the position as bass player and Demiurg joined the band as new drummer. Again in a full cast, the band works on their new Album "Saligia". In this time Ryu left the band on good terms, Moros replaced him.
In the year 2017 the band released their first full-length album named Saligia. Thematically formed around the seven deadly sins, the album was recorded in the rehearsal room and mixed and mastered by Viator Nocits. In october 2017 Viator Noctis left the band due to personal reasons.

In January 2018, Xiphos joined the band while Eremos left it. Moros took over the guitar and Niggurath joined as a bass player. A new writing for a new opus thus started.